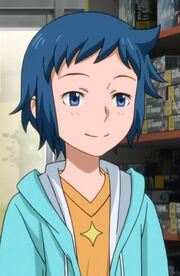 My favorite pages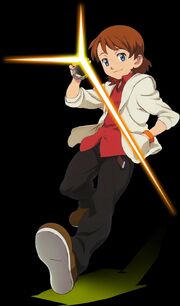 My Favorite Characters and Pictures
Iori Sei is a great person like all the other Gundam main characters but what sets him apart is that he is the only character I know who sucks at piloting. As in sucks.Hahaha, Well that is one of his charm points.
Kio Asuno is my favorite character in Gundam Age because he was the epitome of a child battle. He was innocent and very inexperienced. He is also quite gullible but he was the one that united the two sides together. I like his attitude towards girls and friends alike. Although is so dense at times, that's what I like about him.
About me
English
My name is Acea.
16 years of age.
My hobbies are:
Reading novels
Watching American Series
Watching J-live/J-drama
Surfing the net
I also write fanfiction
To know more about me,
Send me a PM.
Japanese
私の名前はACEAです
16歳
私の趣味は
アニメを見て
マンガを読んで
読書小説
アメリカンシリーズを見ている
J-ライブまたはJ-ドラマを見
ネットサーフィン
また、私はファンフィクションを書く
私のことをもっと知るために,
PM を送っ
Romaji
Watashi no namae ha ACEA desu
Sai
Watashi no shumi wa
Anime o mite
Manga o yonde
Dokusho shōsetsu
Amerikanshirīzu o mite iru
J - raibu matawa J - dorama o mi
Nettosāfin</span>
Mata, watashi wa fanfikushon o kaku
Watashi no koto o motto shiru tame ni,
PM  o oku~tsu
Community content is available under
CC-BY-SA
unless otherwise noted.