Navigation
Overview • Categories • Articles • Discussion • FAQ • Help • Things To Do • Article Requests • Copyrights •
• Series • Timelines • Factions • Characters • Mobile Weapons • Technology • Locations
This is not a role playing site, it is a
resource center
. We are interested in the contribution of official information, not player profiles which are
completely fictional
.
Please head over to Gundam Fanon Wiki if you are interested in fanmade Gundams.
If you are a first time user and need assistance, contact one or more of the following administrators for assistance:
Featured Article
Latest News
Sunrise, Legendary Announce Live-Action Gundam Film

July 5, 2018 – Sunrise President & CEO Yasuo Miyakawa announced at Sunrise's Anime Expo panel on Thursday that Sunrise is collaborating with Legendary Pictures on a live-action Gundam film. The panel shared a teaser video and noted that "co-production has begun" and both Legendary and Sunrise are collaborating on the scenario.
Legendary's Executive Vice-President of Production Cale Boyter and Bandai Namco Holdings President and Representative Director Mitsuaki Taguchi appeared at the event. Robert Napton, former Bandai Entertainment Director of Marketing and Legendary Comics' current Senior Vice President of Publishing, moderated the panel segment about the live-action film project.
Source: Anime News Network
Gundam 00 Anime Gets Sequel Project!

April 2, 2018 – The "Gundam 00 Festival 10 Re:vision" event in Tokyo on Saturday announced that the Mobile Suit Gundam 00 anime is getting a new project. Seiji Mizushima, the director of the previous Gundam 00 anime, reported that he is working on it, and the main Ikebukuro branch of the Animate store chain reported that it will be a sequel. The event did not specify the medium of the sequel.
The event also announced a stage play adaptation that will debut in February 2019. The official website for the anime will reveal more information about the play this summer.
Source: Anime News Network
New TV Anime Gundam Build Divers Announced, Prologue Available for Free!

February 2, 2018 – Sunrise opened a website on February 2 to reveal Gundam Build Divers, a new television anime in the Gundam Build Series following Gundam Build Fighters and Gundam Build Fighters Try. Featuring a different world setting, it will premiere on TV Tokyo and its affiliates this spring. The Gundam.info portal site began streaming an English-subtitled prologue video on February 2 for the new anime.
Source: Anime News Network Gundam.Info (English) Gundam.Info (Japanese)
Did You Know...?
... that Mobile Suit Gundam was far less popular and critically acclaimed during its original release than it is today?
... that Mobile Suit Zeta Gundam established the eventual trend of the lead pilot(s) getting a generally-improved Gundam as main mobile suit at some point during the series?
... that After War Gundam X is the shortest non-OVA installment in the franchise, with a total of 39 episodes, whereas most Gundam series run an average of ~50 episodes.
... that Mobile Suit Gundam 00 was the first non-OVA Gundam series to be split into two seasons, rather than being aired in a continuous airing?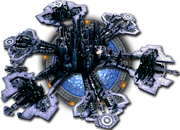 <twitteruser username=WikiaAnime limit=3 />
Featured Quote
"

Who the hell do you think I am? I'm the director of Gundam!

"
Featured Picture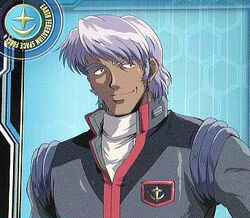 Lydo Wolf was an Ace Pilot of the Earth Federation Forces during the One Year War. He is known as the "Dancing Black Death", due to painting his mobile suits black, and is credited with 68 Mobile Suit kills and 4 battleships sunk.
Improvement Drive
This semester's improvement drive:

Please improve the article in any way you can.

Wiki improvement aims
Classify/Identify images
Standard article organization
Standard article layout
Standard information boxes
Proper citation
Blogs
Actual characters that have yet to get their own page, as well as certain outfits not shown, certain images not show and some of the custom characters.
Actual characters that have yet to get their own page, and some of the custom characters.
See more >
Community content is available under
CC-BY-SA
unless otherwise noted.